Baseball Simulators Bring Life to the Party
BY: FG Team
14 September 2014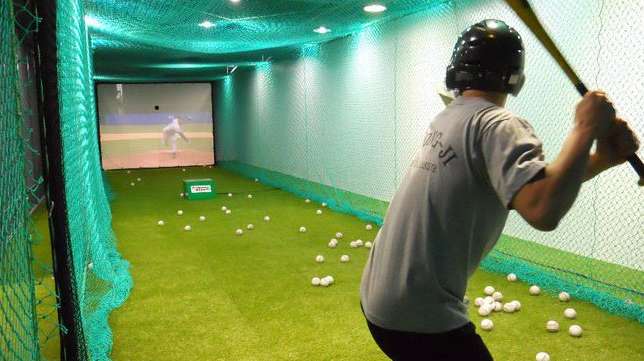 images: PROBATTER SPORTS
ProBatter Sports' baseball simulators, developed as the ultimate training tool for hitting and pitching, are also an excellent choice for promotional events.
ProBatter Sports is a well-known name in the world of baseball. With 15 years of experience in developing and improving advanced hitting and pitching simulators, the company has earned the trust of professional teams including the New York Yankees, the Boston Red Sox, the Atlanta Braves, the Cincinnati Reds, and the Pittsburgh Pirates. Their clients also include hundreds of commercial batting cages and training centres in the U.S. and abroad.
The baseball simulators developed by ProBatter Sports let users test their hitting skills against a projected display showing real pitchers. Users can also try their hand at pitching to simulated batters using real baseballs. The simulation systems can be used for training, but are also a fun choice for parties and events.
ProBatter Sports is a promotional partner for a wide range of events, including launch parties, sponsored experiential events, in-store events, street promotions, on-screen advertising, mobile marketing, stadium promotions, trade shows, and fan fests.
The company's mobile units attract crowds, creating excitement for the client's brand or event. The baseball simulators allow users to create their own Power Hitter and ProPitcher competitions to engage people and build traffic. Clients can then run advertisements between rounds on the large display screen.
ProBatter Sports was established in 1999 by a group of former baseball players and youth coaches looking for a better way to teach and practice hitting. The ProBatter line of products includes an advanced pitching machine system, the ProBatter Professional Softball system, the Probatter II retrofit kit for commercial batting cages, and a number of ancillary products. In 2010, the company also expanded into the cricket market.
To learn more about ProBatter Sports' entertainment and promotions concept, watch the video. 
Related articles: