EAG International Returns to London in January
BY: FG Team
31 December 2014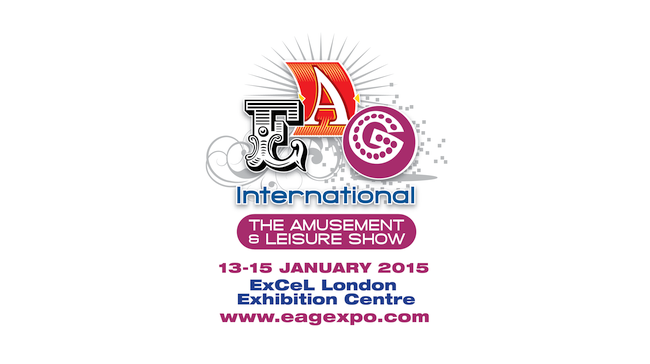 images: EAG INTERNATIONAL; EAG INTERNATIONAL, FACEBOOK
The 2015 EAG International will be held in London in the UK from January 13 to 15.
The 2015 EAG International, a leading trade show for Europe's leisure and gaming industry, will be held at the ExCel London Exhibition Centre in London from January 13 to 15. The trade show attracts more than 5,000 visitors annually and is the UK's main event for the attractions and coin-op sectors. It provides a platform for manufacturers, distributors, operators and other industry professionals to meet, network, find new business opportunities, and enjoy social events and parties. The show also attracts trade associations, lobbyists, educators, regulators, and a number of special interest groups.
EAG International is organised by the British Amusement Catering Trade Association (BACTA), the UK's largest trade association in the gaming industry and the only association representing the pay-to-play leisure industry in the country. The trade show is also supported by the British Association of Leisure Parks, Piers and Attractions (BALPPA) and the European Gaming and Amusement Federation (Euromat).
EAG International 2014 attracted a record number of industry professionals and buyers from 63 countries, and was supported by more than 180 manufacturers from around the world. Many companies chose the event as an exclusive platform to introduce their latest products to the European and global market.
The exhibitors at EAG 2015 will include a number of notable brands in the leisure industry, including Bandai Namco Games, Sega Amusements Europe, and Veqtor. Several iconic British companies including Sound Leisure, Reflex Gaming, Innovative Technology, Electrocoin, and Harry Levy Amusements will be showcasing their new business building games and other innovative solutions. UK-based distributors including Crown Direct, JNC Sales, The United Distributing Company, and Instance Automatics will be a strong presence at the show and present hundreds of new products.
EAG International 2015 will run concurrently with the Visitor Attraction Expo (VAE), a trade show for the leisure and attractions industry produced by BALPPA. Visitor Attraction Expo is aimed at all operators of leisure centres, zoos, piers and static attractions. The two shows will have the same opening hours and visitors will be able to explore new attractions at both events with a single badge.
Related news: