G-STAR 2014: Report
BY: FG Team
2 December 2014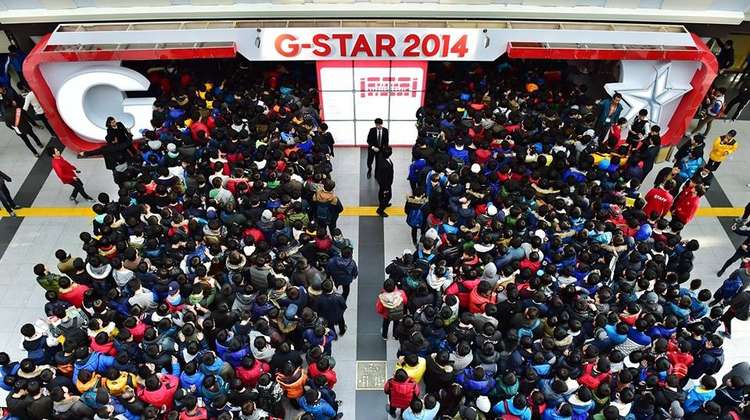 images: G-STAR; G-STAR GAMESHOW, FACEBOOK
The 10th annual G-STAR trade show was held in Busan, South Korea from November 20 to 23, 2014.
The 2014 G-STAR trade show, South Korea's largest annual trade fair for the video games industry, was held at the Busan Exhibition and Convention Centre (BEXCO) in Busan from November 20 to 23. This year's edition was the largest yet, with 617 companies from 35 countries exhibiting in 2,567 booths. A G-STAR 10th anniversary history booth was set up at the exhibition centre and the show featured a variety of events for exhibitors and visitors to celebrate its successful first decade.
G-STAR 2014 marked another milestone for South Korea's games industry. At this year's event, G-STAR signed a MoU agreement with Gamescom, Europe's largest trade show for interactive games and entertainment, to carry forward their strategic relationship. The agreement was signed at the G-STAR press room on November 21. The partnership with one of the world's largest trade shows for the games industry represents a positive new step for both events.
G-STAR 2014 offered a wide range of attractions for visitors. It featured different zones for online games, mobile games, arcades, console games, and board games. The main events at the show included game competitions, new game releases, and a game job fair. The G-STAR conference featured 14 sessions covering the current state of the games industry and different marketing strategies. The Busan e-sports Festival, held on November 23, featured special lectures and a mini e-sports competition. Business-to-business activities included an opening reception, the G-STAR Business Network Party, G-STAR Night, the Game Company Job Fair, and the G-STAR Game Investment Market, which provided attendees with opportunities to find new investors for their products. The event welcomed 65 investors, publishers and 20 game developers and startups.
The 2014 G-STAR welcomed many South Korean companies – Nexon, Neowiz Games, INCROSS, and GAMEVIL, among others – as well as major international brands, including Sony Entertainment, SEGA Publishing, Tencent Games, and Unity.
G-STAR 2104 was organised by the Busan IT Industry Promotion Agency and the G-STAR Organising Committee, and hosted by the Korea Internet & Digital Entertainment Association (K-IDEA).