Leisure Industry Week (LIW) 2013: Report
BY: FG Team
30 September 2013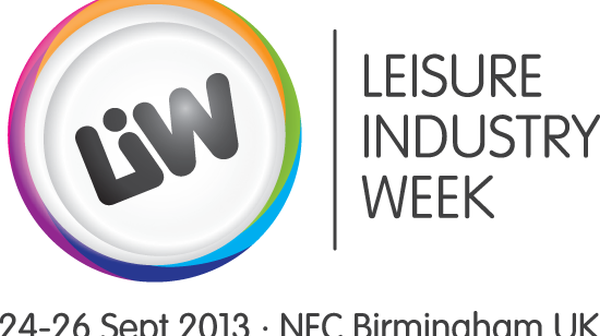 images: LIW FACEBOOK
Leisure Industry Week (LIW), UK's leading annual trade show for sporting goods and entertainment, was held from September 24 to 26, 2013, at NEC Birmingham.
The 2013 Leisure Industry Week was held last week at the National Exhibition Centre (NEC Birmingham) in Birmingham in the UK. Britain's largest event for trade visitors is organised by United Business Media (UBM) Information Limited, an international live media, communications, data and marketing company.
LIW 2013 was host to some of the leading brands in the fitness and leisure industry, whose representatives came together to see what their friends and rivals have been up to in recent months and how they delivered their key products and messages to the attendees. The fitness and sporting goods on display ranged from advanced computerised kits to the simplest functional fitness devices.
The 2013 event marked the launch of several new partnerships for the Play & Attractions section, including ones with BALPPA (The British Association of Leisure Parks, Piers and Attractions) and BIAZA (The British and Irish Association of Zoos and Aquariums). Both associations sponsored this year's show. BALPPA also hosted several subcommittee meetings, and both new partners contributed to a number of business focused presentations which were part of the 2013 LIW seminar program.
Another notable partnership this year is with the STA, British charity and the world's largest organisation dedicated to saving lives by teaching swimming, lifesaving and survival techniques. The STA presented the STA Swim Zone, with a variety of exciting events taking place throughout the duration of the show, from live demonstrations of swimming and lifesaving techniques to informative events with the country's leading suppliers of aquatic services showing leisure industry professionals how to maximise their revenue.
Scott Brown, Director of Business Development at WDD We Do Digital and former Chairman of Family Entertainment Center (FEC) Education Sub Committee for the International Association of Amusement Parks & Attractions (IAAPA), flew over from the U.S. to take part in BALPPA's FEC Day. He delivered a keynote session called "Selling Memories: Creating birthday party experiences that increase sales," aiming to help entertainment centres increase their party bookings.
Celebrities attending the event included tennis champion Andre Agassi, who launched BILT by Agassi & Reyes, a new range of fitness equipment, to the UK, rugby stars James Haskell and Jason Robinson OBE, and professional boxer Jordan Gill, who took part in training demos. Haskell also held a Q&A session on the launch of his company Body Fire at LIW Live.
Kelly Sotherton, former heptathlete and sprinter, discussed the London Marathon, her charity work with Age UK, and use of sports clothing, while celebrity personal trainer, former Olympic athlete and TV presenter Jenny Pacey demonstrated Kurvolution's latest product, the UniKurve.
Four-time boxing champion Ricky Hatton took the Live Stage to discuss The Hatton Academy, a boxing and fitness program designed to provide group fitness instructors and personal trainers with an opportunity to use boxing skills as part of their workout programs.
Matrix Fitness organised a cardio wall challenge to raise funds for Help for Heroes. The event was supported by Help for Heroes and Red Bull Racing and visitors with the best reaction times for each day were presented with prizes.
The 2014 LIW, open to trade visitors only, will return to NEC Birmingham from September 30 to October 2.