NRPA Congress 2014: Report
BY: FG Team
29 October 2014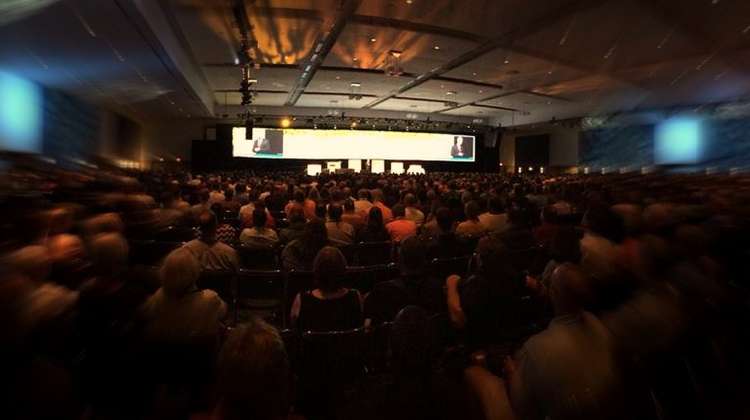 images: NRPA, FACEBOOK; EXERGAME FITNESS, FACEBOOK
The 2014 NRPA Congress for parks and recreation professionals was held from October 14 to 16 in Charlotte, North Carolina.
The 2014 NRPA Congress, organised by the National Recreation and Park Association, ran from October 14 to 16 at the Charlotte Convention Center in Charlotte, North Carolina. More than 350 exhibitors presented their new products and services, and a number of educational sessions were held along 11 tracks, including Sports, Healthy Lifestyles, Planning, Design and Maintenance, Professional Development, Public Relations and Marketing, Environmental Stewardship, and Recreation Programming. Along with these, the event hosted 40 speed sessions.
The sessions at this year's event covered a diverse range of topics, from participation growth strategies for building healthy communities with Let's Move! and other initiatives, connecting children back to nature, park-based after school programs, building life skills through youth sports, and programs to encourage kids to engage in outdoor activities, to the power of play in the workplace, outdoor fitness communities, shaping powerful park experiences, and inclusive playground design and development.
The Opening General Session featured a panel discussion, with several keynote speakers discussing the NRPA Three Pillars. The panelists were Robert Garcia, the Founding Director and Counsel of The City Project, Maya Rockeymoore, the President and CEO of the Center for Global Policy Solutions, and special guest Jonathan Jarvis, Director at National Park Service.
This year's NRPA Congress also offered a series of pre-congress workshops, including Grant Writing for Parks and Recreation, Alternative Fund Development Program, and Choose the Path to Certification.
The event welcomed industry professionals from around the U.S. and hosted several parties and events that allowed them to network and reconnect with colleagues. Along with the opening party and closing reception, there was a 5K Fun Run/Walk event, a Exhibit Hall Tailgate Party, and a golf tournament for the participants. The Best of the Best Ceremony recognised the exceptional individuals and programs, including the newly Accredited and Re-Accredited Park and Recreation Agencies and Academic Programs, and the 2014 National Award Recipients.