WebRacing Peloton at the Tour of France
BY: FG Team
7 November 2014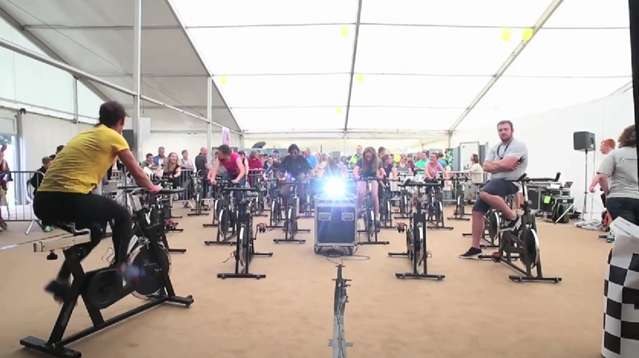 image: WEB RACING
WebRacing was at the start of the Tour of France in Yorkshire to present different modes of operation available with the Peloton concept. The company set up a 30 bike demonstration to introduce visitors to the WebRacing concept and show them how much fun it can be. The concept delivers a truly interactive experience, allowing riders to race against others in a virtual environment and see results in real time.
Peloton was developed for use in fitness clubs and gyms, allowing up to 32 cyclists to race either individually or in teams. The riders are represented by avatars and their effort reflected in the avatar's progress on the screen. They can overtake other riders and change position within the Peloton, with the real distance covered displayed at the end of the session. Riders can race against other riders in the same studio or online against other clubs.
Watch the video to see the concept in action.
Related articles: