Port Discovery Children's Museum Launches 'Kick It Up' Interactive Exhibit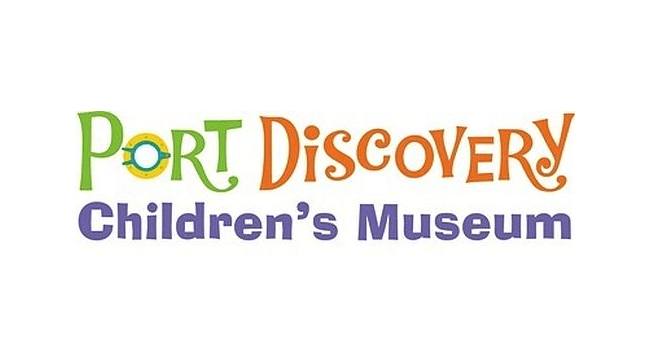 images: PORT DISCOVERY CHILDREN'S MUSEUM, FACEBOOK
Port Discovery Children's Museum in Baltimore, Maryland, has launched a new interactive exhibit designed to inspire children to be active.
Port Discovery Children's Museum and insurance company UnitedHealthcare have teamed up to launch "Kick It Up! Brought to You by UnitedHealthcare," the latest permanent exhibit at the museum, designed to inspire children to move. The "Kick It Up" exhibit, launched today, continues the museum's Healthy Families: Healthy Communities Initiative, aiming to instill the basic components necessary for children and families to adopt healthier habits and live more balanced lives. The interactive exhibit was designed to promote exercise and wellness, and to prevent and fight childhood obesity and inactive lifestyles.
"Kick It Up" is a unique interactive exhibit, designed as an indoor soccer stadium with electronic scoreboards and goals. It contains a number of hands-on programs and games that will inspire children to move around and be active. When the kids are not playing soccer, the exhibit turns into an interactive gaming arena where they can ride bikes, dance, play balance games and be challenged by a wide variety of active games. 
Along with electronic games, children will also be able to play traditional playground games like jump rope, Hula Hoop and hopscotch, which provide a good workout and require next to no props. The exhibit will also feature visually compelling messages delivering tips on nutrition and health while children are engaged in play. Every child that visits the exhibit will get a Kick It Up! Brought to You by Unitedhealthcare Playbook, which includes fitness facts and information, and ideas for games that kids and their families can enjoy at home.
The idea behind the "Kick It Up" exhibit is to provide a interactive environment where children can learn that physical activity can be exciting and fun. James P. Cronin Jr., president and CEO, UnitedHealthcare Employer & Individual of the Mid-Atlantic, says, "Kick It Up! is an interactive and engaging environment where children and families can experience firsthand that exercise can be fun. Reinforcing the benefits of healthy lifestyles at an early age will set the right example for our kids and create a culture of health that will stay with them for life. We are grateful for the opportunity to work with the Port Discovery Children's Museum to help our children live healthier lives."
UnitedHealthcare is a sponsor of the interactive exhibit as part of the company's ongoing efforts to combat childhood obesity by promoting the benefits of active lifestyles.
With three floors of educational and interactive programs, Port Discovery Children's Museum provides children and young people with experiences that nurture growth through play and inspire learning. It has been ranked among the Top 10 Children's Museums in the United States by Forbes.com and Child Magazine, and recognised as a Good to Grow Museum by the Association of Children's Museums for its efforts in promoting wellness and health to children, families, and communities. It is one of only seven children's museums (out of more than 300 in the U.S.) to receive this recognition.
Port Discovery Children's Museum understands the importance of children's early years in developing healthy habits, and the vital role of play in exposing children to learning. The museum's other health programs include the monthly community health fair Healthy First Saturdays, the children's healthy cooking program Cook & Tell, and the urban tree house KidWorks.
Bryn Parchman, president and CEO of Port Discovery Children's Museum, said, "As a children's museum and a trusted community resource, it is our mission to be an advocate of one of the biggest issues today – the health of our children. We are proud to partner with UnitedHealthcare to develop this innovative exhibit that teaches children the importance of maintaining a healthy lifestyle in a fun and engaging way."
As part of the "Kick It Up" exhibit, the museum has interactive games scheduled throughout the week, including Soccer, ExerKid Games, and Parachute Games.
For more information please visit www.portdiscovery.org