ARX Turns Exercise into an Augmented Reality Video Game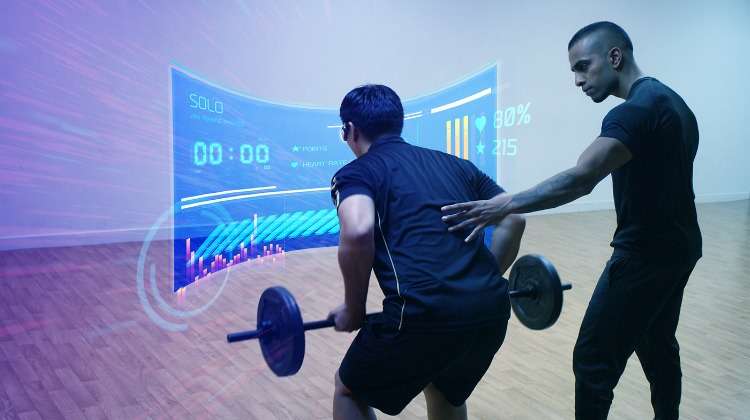 images: ARX
ARX uses augmented reality technology to transform exercise into a fun, competitive gaming experience.
ARX uses augmented reality technology to enhance fitness training and turn it into an engaging, game-like experience. The New Zealand-based fitness technology start-up aims to revolutionize gym training with an innovative concept that puts effort in the back seat and motivates users to keep performing specific exercises to make progress in the game. Inspired by the popularity of Pokemon Go, the platform enables users to achieve measurable results while playing, as well as to record their performance statistics, track their progress and compete with their friends and other users around the world.
Targeted primarily at gyms and personal trainers, the ARX concept uses the Epson Moverio smart eyewear to introduce the element of augmented reality to training. Epson's AR headset is lightweight, does not get sweaty and stays put while users perform various high-intensity exercises like jumps and burpees and use their bodies to navigate through the games.
The interactive games developed for the ARX platform are based on proven fitness methods like high-intensity interval training to optimize the effectiveness of the workouts. For additional motivation, users can compare their results to those of their friends, which keeps them honest and puts their competitive spirit to the test. In introducing the social aspect to training, ARX aims to ultimately turn the fitness concept into a massive multiplayer platform to boost users' workouts and keep them engaged and on track.
The ARX prototype was presented to a global audience at the Vivatech trade show in Paris in June and ARX Beta launches this month. The ARX experience comes with a four-week challenge to make the training more compelling and fun. In addition to a cardio, endurance and strength training program, the platform offers users tools to test their fitness level, have personal training sessions, analyze their results after training to see how they compare with their personal best scores and to challenge their friends.
Watch the video below to see how ARX gamifies specific exercises.