Fitness Technology Leader Wexer Acquires ClubVirtual
BY: FG Team
12 December 2016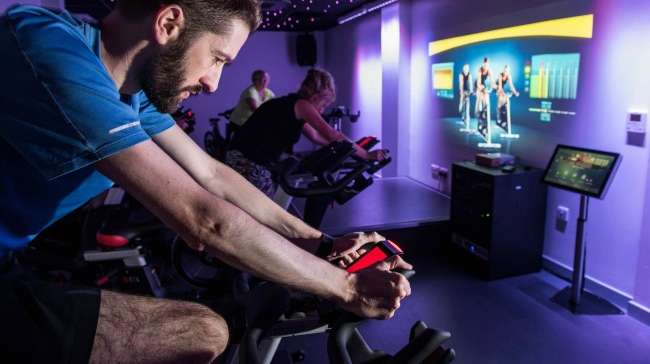 images: WEXER VIRTUAL, CLUBVIRTUAL
Virtual fitness leader Wexer Virtual has announced the acquisition of the Dutch company ClubVirtual.
Wexer Virtual, a leading UK-based provider of innovative technologies for fitness and health clubs, has announced the acquisition of ClubVirtual, a Dutch company specializing in developing virtual fitness platforms and delivering top quality virtual exercise programs to club operators. The two companies will create a new industry leader by combining Wexer's reputation as a global virtual fitness pioneer with ClubVirtual's established brand in Europe.
Wexer Virtual has embarked on this adventure as part of its overall growth strategy and aims to continue supplying top quality exercise solutions to more people through the use of ground-breaking fitness technologies. The company, whose solutions have been installed in more than 40 countries worldwide, has secured a leading position on the market over the last eight years by providing operators with the tools to transform unused studio space into active space with a broad range of virtual classes. Wexer is currently also working on helping operators expand their business beyond the studio through the use of mobile and streaming technologies.
"ClubVirtual have installations in areas where we are less present," explained Paul Bowman, Wexer's chief executive. "The plan is to adopt all ClubVirtual clients and then enter an exclusive partnership with the content side of the business. Their business is very aligned to ours, which makes transitioning ClubVirtual clients into our structure very straightforward."
ClubVirtual has developed a platform that offers operators access to top quality content for virtual fitness classes that club members can use at any time. The platform allows operators to benefit from training programs available with it and make better use of the club's training area throughout the day. Used in more than 900 fitness facilities in 15 countries, the ClubVirtual platform works with any set of indoor bike trainers and makes it easy for instructors to create timetables and templates.
Wexer, similarly, offers virtual exercise classes that help operators generate more value from their clubs during off-peak hours by offering fitness classes on demand at any time of day. The technology uses large, immersive screens that engage members with cinematic scenery and motivating workout programs.
Wexer and ClubVirtual have both been successful in forming strategic partnerships and developing high quality products and services that have allowed them to help fitness clubs operate more effectively in recent years. As part of the new agreement, ClubVirtual will continue to operate their company and develop engaging virtual fitness content for the ClubVirtual brand.
Wexer will continue to study expansion through acquisitions. "We think there needs to be a consolidation in the virtual fitness market to make it easier for buyers," said Bowman.