Fusion Sport Delivers Advanced Options for Speed and Plyometric Training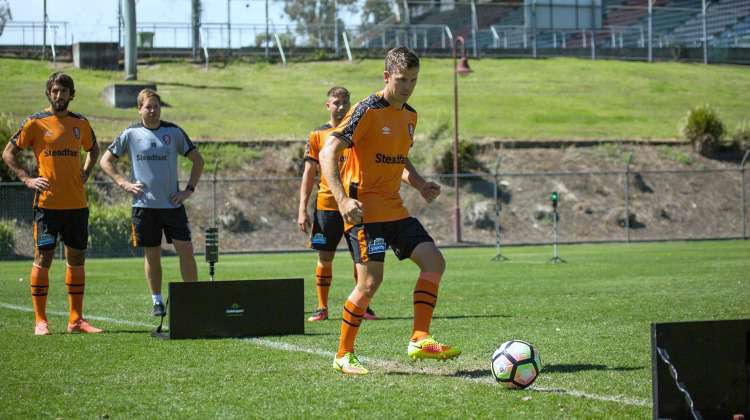 images: FUSION SPORT
Fusion Sport offers a range of sophisticated technologies that enable athletes to assess and optimize their performance and fitness level.
Fusion Sport offers a range of complete solutions for testing, training and data management that help athletes optimize their performance and health. Smartabase software and Smartspeed timing gates, the company's two main product lines, are used by sporting teams, fitness facilities, schools and military institutions around the world.
Smartabase is the ultimate solution for athlete data management. The award-winning software allows users to capture all kinds of relevant data in different formats – documents, text, videos, images, numbers – in one place and to use the insights to improve their performance. Users can store data from their heart rate monitors, GPS and sensors, as well as their medical information and results of fitness and psychological tests in the database and use it to manage injuries, assess readiness and make informed return-to-play decisions. In addition to storing data, the software can automate a number of processes, including reports, interactive data visualizations, SMS and email alerts and live excel feeds, to make it easy for users to stay informed. Smartabase is used by a number of leading sporting organizations and professional basketball, football, rugby, hockey and baseball teams, including the San Antonio Spurs, the Detroit Pistons, Liverpool FC, Roma AS FC, the Buffalo Sabres and the Tampa Bay Rays.
First launched in 2004, Smartspeed is now recognized as the gold standard for speed training with real-time feedback. The wireless technology offers more than a hundred drills for all areas of athletic performance, including game speed, sport specific agility, and both planned and unplanned change of direction. The Smartspeed online platform allows users to access their training data anywhere to create their own drills and player lists and to download results from tests and training sessions. Smartspeed clients include FC Bayern Munich, Atletico Madrid, FC Porto, Arsenal FC, Manchester United FC and a number of other leading European football clubs, as well as basketball giants the LA Lakers and the Chicago Bulls.
Smartjump, one of the accessories available for Smartspeed, is a mat that measures a range of jump variables, including jump height, flight time and contact time, to provide users with a comprehensive analysis of jump performance that helps them learn proper technique for any plyometric exercise quickly. The technology offers accurate biofeedback in real time, enabling athletes to adjust their technique for landing in mid-air. Additionally, the contact time and reactive strength index (RSI) tracking feature allows coaches to monitor athlete readiness and fatigue.
Fusion Sport specializes in creative innovative solutions and technologies that enable users to assess and improve their performance and fitness level. Founded in 2003, the company is led by a team of sport scientists, data analysts, engineers and entrepreneurs dedicated to using only the most sophisticated and robust technologies and hardware to create the most accurate and reliable products on the market. Watch the video below to learn more about the versatility of the Smartspeed timing gates.