SkyTechSport Branches out in China
BY: FG Team
13 October 2015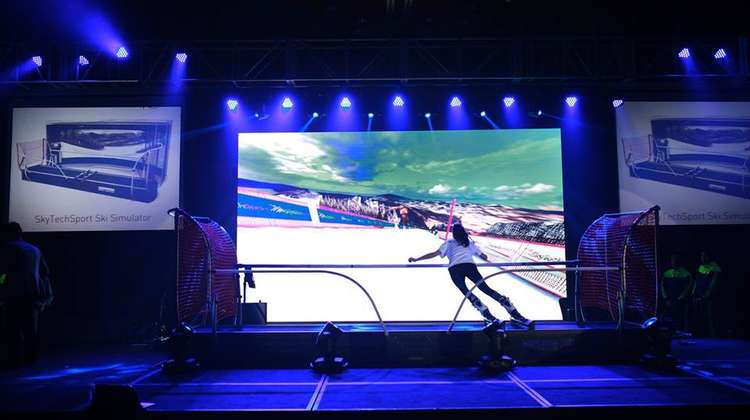 images: SKYTECHSPORT
SkyTechSport, a leading manufacturer of indoor ski simulators, has expanded its business in China.
SkyTechSport, a leading developer of indoor training machines for skiers and snowboarders, has opened a new sales office in Beijing, China. The company hopes to keep contributing to the growth of the snow sports industry in the country and to the success of the Chinese Olympic team as they prepare for the 2022 Winter Olympics, to be held in Beijing.
SkyTechSport's indoor skiing and snowboarding machines combine smart sensors and advanced technology with virtual reality and immersive panoramic 3D screens to fully simulate the sensation of going down the mountain. The machines help professional skiers increase their capabilities and work on their technique at any time of year, without having to travel. Beginners, on the other hand, benefit from a training device that allows them to acquire the basic skills in a safe environment, without risking injury, and to focus on technique without spending most of their time on the chair lift or worrying about weather conditions.
The SkyTechSport Ski and Snowboard Simulator has a wide range of applications, from ski training and medical rehabilitation to parties, promotions, events and the hotel industry. The machines can also be used simply for the workout they provide and they make a fun alternative to treadmills and other standard exercise equipment at gyms and fitness studios. The simulators offer a workout that engages all the senses while training both large muscle groups and small stabilizer muscles. The strength training mode, with adjustable resistance and loads, can be used specifically for muscle growth, while each training session on the machine burns 700 to 1,000 calories an hour, making the workout a highly effective cardio exercise.
SkyTechSport's ski simulators are available at the company's studios and can also be purchased for use at home.