Huber 360 Offers Dynamic Exercises with Feedback to Improve Balance and Neuromuscular Control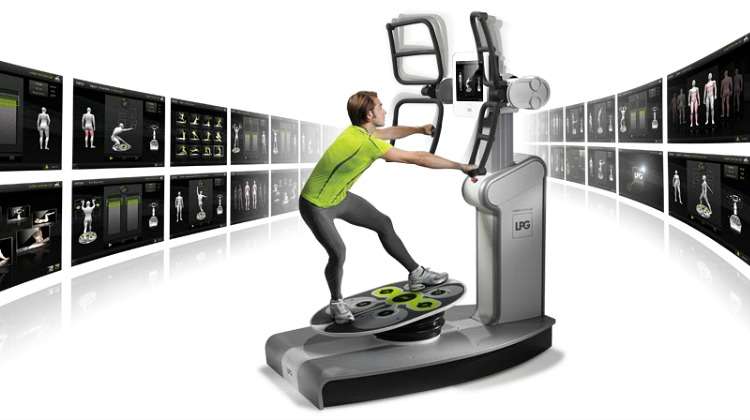 images: DJO GLOBAL, LPG SYSTEMS
The Huber 360 is a unique neuromuscular rehabilitation device that has significant benefits in the treatment of hip, knee, ankle, shoulder and back problems.
The Huber 360 is an innovative solution that can improve neuromuscular control and overall performance by training the four fundamentals of movement: posture and balance, flexibility and mobility, resistance and dynamic reinforcement. The device offers targeted exercises to increase the user's range of motion, coordination of movements, strength, resistance and balance. Training with Huber 360 also improves the user's BMI and cardiovascular health.
The multiaxis platform trains the whole body and engages the user's cognitive skills to make the sessions more effective and fun. It can be used to treat 90% of common pathologies and offers a comprehensive performance assessment with seven reference tests and personalized reports on the patient's progress. The data is collected from the force sensors integrated in the platform and handles. Therapists can use the device to test patients' strength, coordination, balance capacity, and mobility restriction.
While training, patients can see feedback on the screen and the insights help them improve the control of strength and direction. The dynamic exercises available with the platform are short, intense and adapted to the users' physical condition for optimal results. All the exercises have proven therapeutic efficiency and deliver fast results, right from the first session.
The Huber 360 was proven to increase neuromuscular control and performance in elderly women in a randomized controlled trial investigating the impact of the platform's feedback-based core resistance and balance training on balance and muscle function, compared to the effects of Pilates training. The Huber 360 was found to be significantly more effective than Pilates in improving body composition, balance and trunk and leg strength.
The Huber 360 was developed by Chattanooga, the world's leading manufacturer of rehabilitation equipment for treating neurological, musculoskeletal and soft tissue disorders. Chattanooga is a brand of DJO Global, a UK-based provider of solutions that help prevent injuries, improve musculosketal and vascular health, and help with pain management and rehabilitation after surgery, injury or resulting from a degenerative disease. Chattanooga's products are used in more than 80 countries worldwide.