Play Attention Turns Player's Mind into Game Controller to Address ADHD Symptoms
BY: FG Team
9 November 2017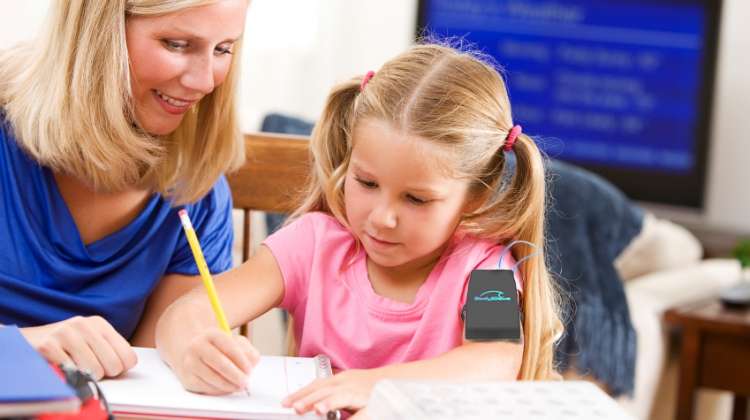 images: UNIQUE LOGIC & TECHNOLOGY
Play Attention is a learning platform developed specifically to improve the cognitive function, attention and behaviour in children and adults with ADHD.
Play Attention is an advanced learning system that offers a range of cognitive games designed to improve the attention, behaviour and cognitive function in individuals with attention deficit hyperactivity disorder (ADHD). The system uses the BodyWave armband, which tracks the player's attention signature through the body and sends it wirelessly to the computer, effectively turning the player's mind into a game controller.
The armband measures the user's brain activity indicative of attention and enables users to activate games and move game characters by applying their full attention to them. The games require players to maintain their attention throughout gameplay and will stop if the player's attention is diverted.
Play Attention was inspired by NASA's astronaut training technology and uses advanced neurofeedback solutions that allow users to control the computer using only their mind and attention. The technology trains and strengthens the mind so that users learn to control their mind more than it controls them in order to develop the skills necessary to succeed at school or work.
In addition to improving attention, the system can help users improve their memory skills and become more organized and better at finishing tasks. Multiples studies have shown that the platform is more effective at boosting attention and cognitive ability than regular brain games and that it provides lasting results to its users. It is used in more schools and homes around the world than any other learning, behavioural or cognitive program.
Play Attention was developed by Unique Logic and Technology, a global leader in supplying creative, feedback-driven educational systems designed to help learners of all ages develop their potential. With a team of educators, engineers and educational research technologists, the company is dedicated to developing technologies that facilitate student learning processes and improve the academic performance and self-esteem of students with low attention.
Launched in 1995, Play Attention has been used in thousands of schools, educational centers, universities, psychologists' offices, doctors' offices and hospitals treating traumatic brain injury. To use the system, one only needs a personal computer and the company supplies everything else, including free live training. Watch the video below to learn more about the platform and the benefits of using it.