Pulse Fitness at Medica 2012
BY: FG Team
30 November 2012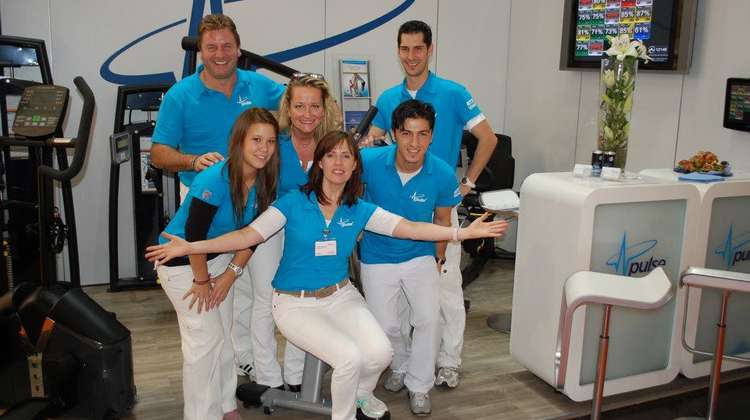 images: PULSE FITNESS, FACEBOOK
Pulse Fitness was one of the many companies that exhibited their latest offerings at the 2012 Medica, one of the largest trade shows for the health care industry.
Medica 2012 ran from November 14 to 17 in the Rhine metropolis of Düsseldorf, hosting more than 135,000 visitors from over 100 countries.
Among other products, Pulse Fitness presented two interactive solutions from well-known fitness gaming brands: T-wall and MyZone. The T-wall is an interactive wall consisting of touch surfaces that light up in different patterns to engage users in games that improve their concentration, hand-eye coordination, and reaction time. MyZone is an advanced hardware and software system consisting of an activity belt that tracks calories, effort, and heart rate, and sends the data to the MyZone console. The MyZone system helps gym owners make fitness more effective and fun for their members.