Timocco Helps Children Improve Motor Control and Cognitive Skills Through Play
BY: FG Team
20 October 2015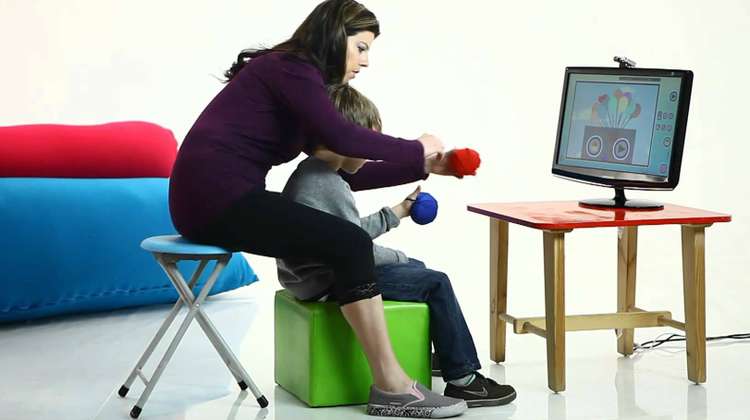 images: TIMOCCO, TIMOCCO FACEBOOK
Timocco Home Edition is a unique interactive platform designed to motivate children to improve their cognitive and motor skills while playing fun, non-violent games.
Timocco Home Edition is an immersive, interactive solution that provides a safe, non-competitive learning environment for children and motivates them to improve a range of skills while playing a series of engaging educational games. The games are adapted to suit children with special needs and are designed to fit any range of motion. They help kids develop vital skills while simultaneously increasing their motivation for physical and cognitive activities. The games available with the Timocco platform help children develop hand-eye coordination, reaction speed, muscle tone, divided attention, motor accuracy, visual perception and discrimination, sequence memory, motion accuracy, and a range of other key skills.
Timocco Home Edition comes with a webcam, three gaming balls, and 47 therapeutic motion-based games that can be adapted to suit any child's individual needs. The system uses motion tracking technology to engage children in the interactive games and provides parents with a tool to help their kids overcome the challenges they face every day. Each game is designed to improve a specific ability and allows users to choose different levels of difficulty. The results are stored in an online database or on a local network and can be accessed and analysed at any time.
The games provide children with a lot of positive feedback and challenge them to perform a variety of fun activities like popping virtual bubbles or catching fruit. Timocco's goal is to help children with special needs cope with their disability in a fun way. The Home Edition is designed to make occupational therapy an integral part of a child's daily routine.
The Timocco platform was developed by experts in child development as a tool to help with home-based development and rehabilitation therapy. It was designed for children with learning disabilities, attention deficit hyperactivity disorder (ADHD), cerebral palsy, developmental coordination disorder (DCD), autism spectrum disorder (ASD), pervasive developmental disorders (PDDs), and hypotonia (decreased muscle tone). In addition to providing an effective home-based therapy tool, Timocco can be used at schools and in clinical environments.
Watch the video to learn more about the benefits of Timocco and see some of the games available with the platform.