Mover Kit Interactive Toy Develops Creativity Through Active Play
BY: FG Team
12 October 2016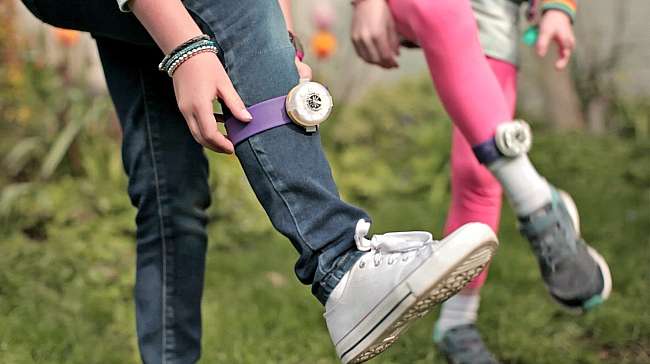 images: TECHNOLOGY WILL SAVE US
Mover Kit is an interactive toy designed to develop children's creative problem-solving skills by offering infinite coding options to motivate kids to create their own games and inventions and be more active.
Mover Kit, an interactive toy developed by the UK-based company Technology Will Save Us, is an innovative build-it-yourself kit designed to encourage children to move, build and code, and to use technology to create rather than consume. The toy reacts to movement with light and comes with infinite coding options, allowing kids to program it to respond to their movements in many different ways. Kids can dance, jump, run, spin, shake, or use the toy as a magic wand, lightsaber or just about anything else.
Suitable for kids aged 8 and older, the Mover Kit is an excellent tool for developing children's creative and problem-solving skills, as well as for helping them learn the basics of programming and electronics through play. It is very easy to assemble and, by doing this themselves, kids learn how the toy works in the process. The Mover Kit can be programmed in infinite ways through a simple visual coding interface that makes it easy for kids to get creative and invent their own apps which can later be shared with others. Kids can control the lights motion sensor to create their own games, costumes, various inventions, and anything else their imagination can come up with.
Based in London, Technology Will Save Us specializes in developing digital tools and make-it-yourself kits that encourage children to be creative, build, play, code and invent using innovative hands-on technologies. The company's award-winning products are based on large scale research projects that involve working closely with kids to develop tools that spark their creative imagination and support them in learning through play. The company has successfully funded the Mover Kit through Kickstarter and will start shipping the toy later this autumn, well in time for the holiday season.
Watch the video below to see how the Mover Kit works.