StaBallizer Offers Infinite Gaming Options for Core Training
BY: FG Team
25 September 2017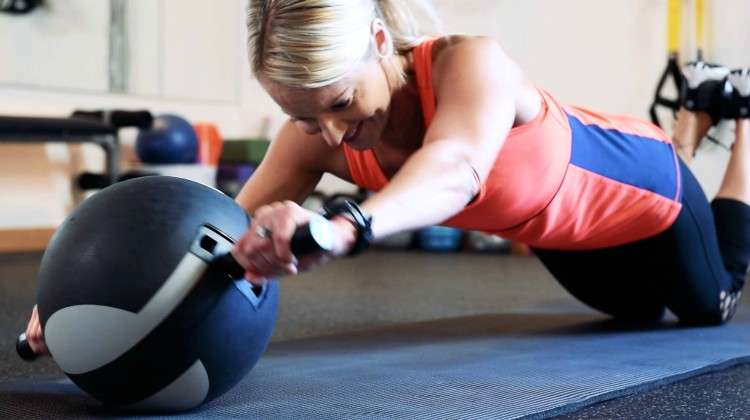 images: INNOVATIVE REHAB PRODUCTS
StaBallizer is a core training system that allows users to tone their body while playing games on their mobile device.
The StaBallizer Core Training and Gaming System is an innovative strength training system that allows users to build a strong core while playing interactive games on their tablet or smartphone. Developed by a physical therapist, the system makes core training more fun and motivates users to keep working out to stay in good shape.
A strong core is critical to optimal physical performance and can help eliminate back pain, but core training exercises are usually tedious, repetitive and hard. The StaBallizer system was developed to take users' minds off the physical effort and engage them in games to make the workouts more enjoyable and effective and to help users reach their fitness goals faster. The games distract users from the tedium of planks, squats and other exercises by challenging them to control gameplay by tilting their phone or tablet.
To play games on the StaBallizer, users can download any gaming app on Google Play or iTunes that is controlled by the tilting of a mobile device. Then, they can simply place the device on the StaBallizer and instead of controlling the game with their hands they can control it while they are doing various exercises. Using their phone or tablet as a gaming system, users can work out with the StaBallizer anywhere at any time. Various games allow them to compete with their friends and family and they can use streaming media devices to watch the games on their TV while they play.
StaBallizer can also be used as a traditional exercise tool, without the games. Its design enables users to use it as an ab roller, aerobic steps, a pair of push-up handles, or a medicine ball. Regardless of how it is used, the device makes workouts more challenging and effective as it is designed to engage users' deep stabilizing muscles, which play a key role in improving athletic performance and preventing injury.
StaBallizer was developed by Innovative Rehab Products, LLC, an Oregon-based company dedicated to designing and building innovative products that make fitness more convenient and fun and optimize physical rehabilitation. The StaBallizer was funded through Kickstarter in late 2016 and will be available this fall. Watch the teaser below to see how the device works.