VeloReality Makes Virtual Cycling More Social with New Multiplayer Option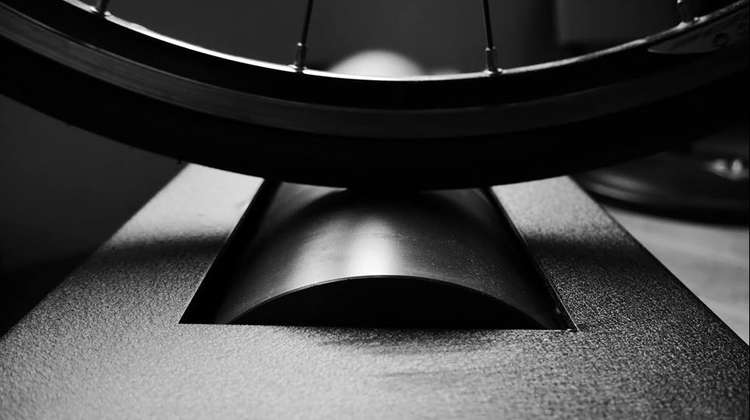 images: VELOREALITY, VELOREALITY FACEBOOK
VeloReality has recently introduced VRide Multi, a multiplayer option that allows indoor cyclists to ride with others on the same course simultaneously.
VeloReality has added a new multiplayer option that lets indoor riders race against others on the same virtual course in real time. To use the new VRide Multi option, cyclists need an ANT+ trainer, power meter or a speed/cadence sensor. The new offering allows riders to experience more than 2,000 kilometres of cycling courses such as l'Alpe d'Huez in France, the Stelvio in Italy or the Koppenberg in Belgium, or any of the 60 other world-famous courses, in high definition video. Riders can enter or exit the courses at any point and, when real riders are absent, the new multiplayer option uses ghost riders to fill the course.
With VRide Multi, riders can log in to see themselves identified by a 3D avatar and a user name, and the screen displays their real-time speed and position on the course as they ride. They can also see other riders on the course using map view.
VeloReality's Lynx Virtual Reality Trainer is one of the ANT+ resistance trainers that can be used to experience the new multiplayer option. The Lynx VR Trainer and simulator was released in 2013, along with the Virtual Ride software, an ANT+ compatible training software that allows indoor riders to experience a variety of HD quality route videos from around the world.
The Lynx VR trainer offers a true-to-life simulation of an outdoor ride, with the software offering resistance profiles for a different types of trainers. Additionally, the software can control Computrainer and KICKR trainers.
The Lynx trainer was developed to help professional and recreational cyclists train indoors when bad weather prevents them from riding outside. It can be used for structured training, with precise loads and timing, and the range of simulated road profiles is particularly useful to cyclists preparing for specific events. The speed of video playback and resistance delivered by the trainer are synchronised with the rider's speed and the real road profile. The ride simulation and performance data with video playback are synced based on the rider's power output, weight and incline.
The application can be used on any computer and works with Windows 7 and 8 (64-bit versions) and with Mac computers using Boot Camp.
For a VRide Multi demonstration, watch the video.