Wanderwatch Gamifies Outdoor Play for Kids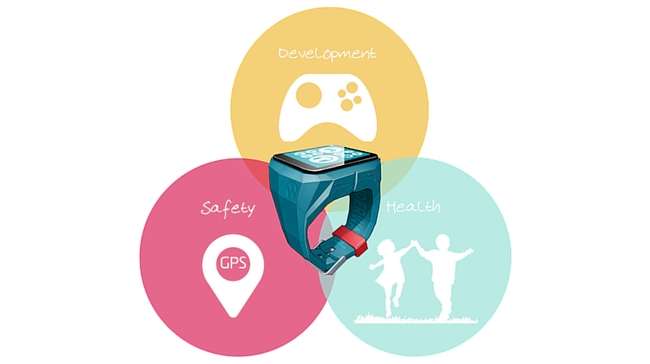 images: WANDERWATCH
Wanderwatch is a smartwatch designed to gamify outdoor play using exciting interactive games and other fun features that keep children active, healthy and exploring the outdoor world.
Wanderwatch, the first outdoor interactive smart wearable device for children, is a smartwatch developed to turn outdoor play into kids' favourite activity. Designed to gamify the outdoor experience for young users, the smartwatch comes with a variety of interactive games and features that keep kids exploring and enjoying the outdoor world with their friends. The device has a touch screen, motion-activated and press and go sounds, streaming music, and messaging, among other features, to keep kids engaged in play and connected with their friends.
Outdoor play has a wide range of benefits for children, as it keeps them not only healthier, but also smarter and happier. Wanderwatch was developed specifically to increase kids' outdoor time, encourage outdoor play, and reduce the time kids spend in front of a television or computer screen.
Kids can play the games available with the Wanderwatch wherever they go and, to make the experience more fun, there is the Magic Beacon, a Bluetooth beacon that interacts with the Wanderwatch and can become an object, like a treasure or a flag, that kids need to track with their smartwatch and find before their timer runs out. To play the Smart Treasure-hunt game, the beacon can be hidden behind a tree, in tall grass or under a bush. Kids can go look for it and listen for sonar pings, which tell them how far they are from the beacon, but do not reveal its direction.
With Time-Out Soccer, kids can play a game of soccer and, when the timer runs out, they have to use the Magic Beacon to recharge their energy level. This makes the game more suspenseful, as it creates an uneven number of players from time to time. Kids can also use the Wanderwatch to draw doodles, text their friends, listen to music and even control some toys using Bluetooth. To play multiplayer games and connect with friends, they can simply bump their fists to team up with Wanderwatch.
The smartwatch also has safety features, including GPS tracking and a panic button, that allows parents to track their kids on their smartphones. The smartphone app for parents shows the kids' location and lets parents easily communicate with them, while kids can simply push the alert button twice if they are in distress to immediately notify their parents and all emergency contacts. The GPS tracking feature is what partly inspired the smartwatch, as the device is far more fun for kids to wear than a regular tracker would be.
Wanderwatch is available via Kickstarter and is expected to start shipping in November. Watch the video below to see some of the options available with it.