Xbox Fitness Recruits NFL Star Russell Wilson
BY: FG Team
14 September 2014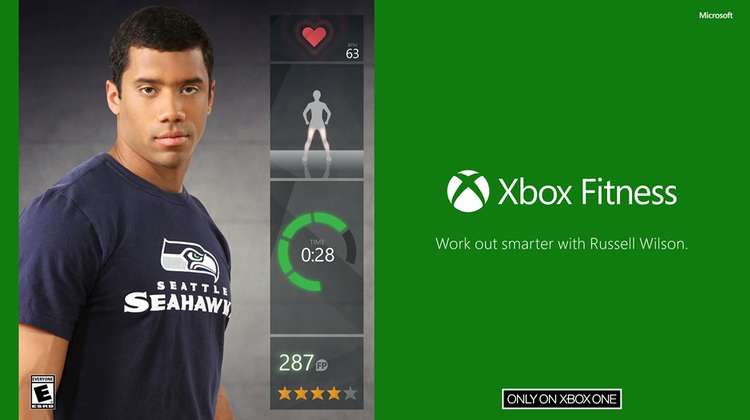 images: XBOX
A new exercise program on Xbox Fitness features NFL star Russell Wilson.
Microsoft has announced the launch of a new workout program on Xbox Fitness, letting users exercise with Seattle Seahawks quarterback Russell Wilson. The exercise program, Athlete Fit with Russell Wilson, is available exclusively on Xbox One and Xbox Live Gold members can get it for free.
Russell Wilson's fitness program is designed to provide a unique, motivating workout using high intensity interval training, with 40- and 20-second long intervals to give users maximum results in the shortest period possible. The workouts help develop users' strength, agility, speed, and power, with Wilson and his team encouraging and motivating them to reach their peak.
The latest addition to Xbox Fitness includes two unique workouts with Wilson and his team, designed to keep challenging users. The programs progress with the user and can be done in any order.
Wilson is the first NFL star to be featured on Microsoft's fitness platform. Xbox Fitness already offers several programs from the world's leading fitness experts, including Tracy Anderson, Tony Horton, and Jillian Michaels. The company is planning to add more similar content down the line.
Athlete Fit with Russell Wilson is available now with Xbox Fitness.