Zwift Offers Better Indoor Training Experience to Cyclists
BY: FG Team
29 March 2015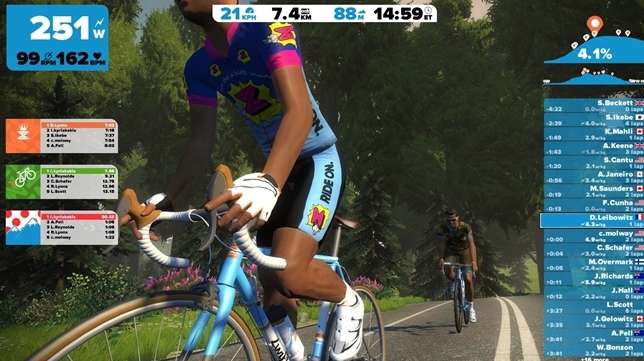 images: ZWIFT
Zwift uses the latest gaming technology and immersive 3D environments to turn indoor cycling into a fun adventure with other cyclists around the world and to enable riders to take part in real-world events.
Zwift technology simulates the physics of iconic courses, allowing indoor cyclists to experience the topography change as they ride on their smart trainer.
Riders can train alone, with friends or test their skills against Zwift bots to stay motivated and improve their endurance and fitness level. The software, which combines massive multiplayer video game technology with the indoor cycling community, was developed by cyclists to offer like minded athletes a superior indoor training experience.
Zwift works with a range of smart and classic trainers and is compatible with multiple platforms. It connects to cyclists' existing devices via ANT+ and Bluetooth Smart protocols.
Find some images of the virtual courses available with Zwift in our gallery.