Brain Breaks Boost Physical Activity and Enhance Classroom Learning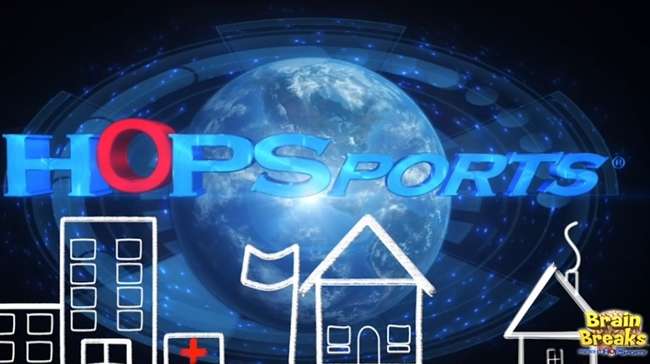 images: HOPSPORTS, HOPSPORTS FACEBOOK
HOPSports' Brain Breaks are a web-based physical activity tool designed specifically for the school environment.
Brain Breaks Physical Activity Solutions are web-based activity breaks lasting from 2 to 5 minutes, developed for use in the classroom. The physical activity tool is designed as an instant resource for educators to activate student learning, boost physical activity levels, provide nutrition education, revitalize the learning environment, and ultimately increase students' test scores.
Brain Breaks are helpful both as a class management tool and as an educational resource that optimizes learning in the classroom environment. The activity breaks can be used in the classroom, in physical education classes, before and after school, during recess and lunch breaks, at parks and recreation centres, at senior care facilities, and even at home, using a computer, tablet or phone. The platform is also suitable for the workplace as it helps users accelerate their work day with active working, and can be used in a variety of other settings, including inpatient and outpatient clinics, wellness centres and treatment facilities.
The activity breaks themselves have a wide range of proven benefits as physical activity prepares the brain for learning, engages all learning styles and helps moderate children's behaviour, both at school and at home. The specific benefits of Brain Breaks include improved cognitive functioning, enhanced learning readiness, increased on-task behaviours, improved self-esteem, and the grounding of core subject learning through physical activity.
The digital platform uses existing classroom technology and allows teachers to customize the learning experience by combining different physical activity instructors with different backgrounds and educational or entertainment options. Teachers can also use their own video content and playlists to enhance their lessons and increase student engagement. The platform allows them to breathe new life into the classroom without any additional planning or preparation.
The content available with Brain Breaks allows students to experience culture, sport, music and dance from around the world. Educators who have incorporated the platform into their classroom routine two or three times a day have found that their students were more focused, more engaged in the learning process, and much better behaved.