Ekho Heart Rate Team System for Schools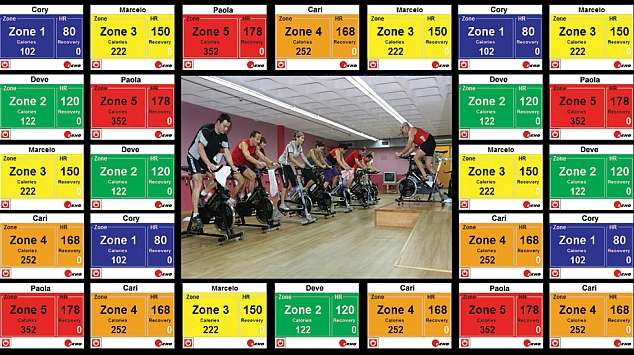 image: EKHO
The EKHO Heart Rate Team System can help students improve their fitness level using fitness trackers and the EKHO onsite training program.
The EKHO Team System is a fully integrated solution for schools and groups that can quickly and accurately track users' fitness leveels. The system allows educators to engage students with Power Point slides or video and create fitness plans in the class while tracking and coaching each student's progress.
The EKHO Team System creates individual training reports that can be sent to students via email, and it provides group based weekly and monthly reports to make grading easier. EKHO offers schools and other clients onsite training, support, and regional workshops to implement the technology and help get them started.
EKHO provides schools and clients with fitness technology that is easy to use and manage, and can provide a variety of benefits to exercise instructors and physical education teachers as it delivers instant feedback and allows them to monitor their students' and clients' daily progress. EKHO technology is used by schools and groups across the United States to combat obesity and improve overall health and fitness levels. The technology is suitable for everyone and can motivate even beginners to achieve impressive results regardless of their physical ability.
The EKHO onsite educational program helps schools motivate children to stay active using technology that is easy to use for PE teachers. The company's fitness tools are also fun to use, helping students achieve strong results as a group.
The EKHO Team System comes with an EKHO receiver pod, a USB cable, EKHO TE-28 transmitter belts with elastic straps, EKHO software, user manual, storage case, a heart education book, replacement batteries, and extra elastic straps. It allows PE teachers to monitor up to 50 students at a time, and can be used both indoors and outdoors within a 100-meter range. Colour codes for heart rate zones and recovery times can be customised, and the system provides continuous heart rate monitoring. It is Windows, MAC and Web-based.
EKHO delivers a wide range of fitness solutions including heart rate monitors, pedometers and stopwatches that are high quality and easy to understand and use. The company is dedicated to supporting physical education programs and initiatives that use fitness development solutions to educate children about the importance of physical activity and health. EKHO's products are suitable for users of all ages and abilities.