BETT Latin America Coming to Rio This Month
BY: FG Team
13 November 2014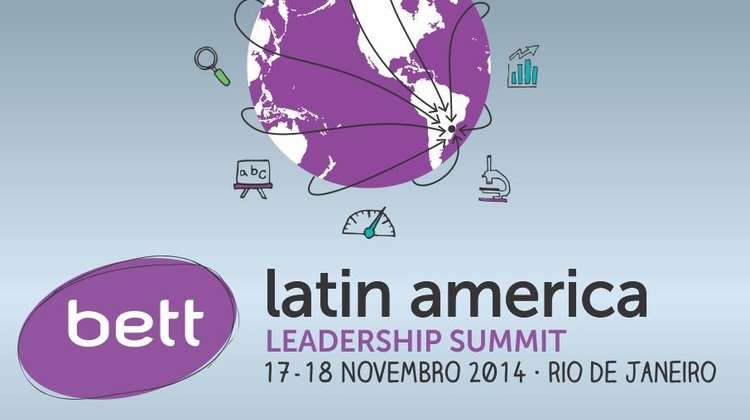 images: BETT LATIN AMERICA FACEBOOK
The 2nd annual BETT Latin America Leadership Summit will be held in Rio de Janeiro in Brazil from November 17 to 19.
The 2014 BETT Latin America Leadership Summit, the leading event for education technology in Latin America, will be held in Rio de Janeiro, Brazil from November 17 to 19. The second annual BETT Latin America event will welcome more than 550 education leaders from 28 countries to discuss the latest methods and innovative strategies that are transforming the education system across Latin America.
The summit will welcome education and technology professionals from the region and feature a number of sessions and panels with more than 90 thought leaders sharing their experiences, inspirational stories, case studies, and cutting edge content. International speakers and local innovators will share the spotlight and provide participants with new insights into using the latest technologies to usher in more progressive education. Keynote speakers at the summit will include Leonardo Garnier Rimolo, former Minister of Education of Costa Rica, Jorge Sequeira, Director of the Region Bureau of Education for Latin America and the Caribbean, UNESCO (Chile), and Arleth Patricia Saurith Contreras, Chief of Innovation and Use of New Technologies at the Ministry of Education of Colombia.
The 2014 BETT Latin America will host a Main Conference and a Teacher Development Forum. The Main Conference will feature a series of sessions focusing on the use of technology to enable more personalised learning, wider access to education, and greater innovation in teaching practices. The Teacher Development Forum will focus on improving professional skills and highlight the benefits and challenges that educators face as new technologies are integrated in their schools. The Teacher Development Forum will be hosted by the American School of Rio de Janeiro in partnership with the Brazilian National Association of Private Schools (FENEP). The event will provide teachers, technology coordinators and school administrators with an opportunity to network and learn from their colleagues.
The Technology in Higher Education Summit, held at Rio de Janeiro State University, will welcome the most prestigious institutions in the region to discuss the future of higher education and ways to remain at the forefront of the latest trends and technologies.
BETT Latin America Education Technology Awards will recognise the most innovative education projects in the region, selected by an advisory board consisting of senior decision makers in government, industry, and educational institutions.
BETT is the world's leading event for education and technology, bringing together a global community of professionals to discover new technologies to enhance education. The flagship event is held in London every January and attracts more than 35,000 education professionals each year.
The BETT Latin America Leadership Summit, the first international BETT leadership conference, will be held at the Sofitel Rio de Janeiro Copacabana hotel.