Funky Moves to Present Active Play System at Scottish Learning Festival
BY: FG Team
21 September 2013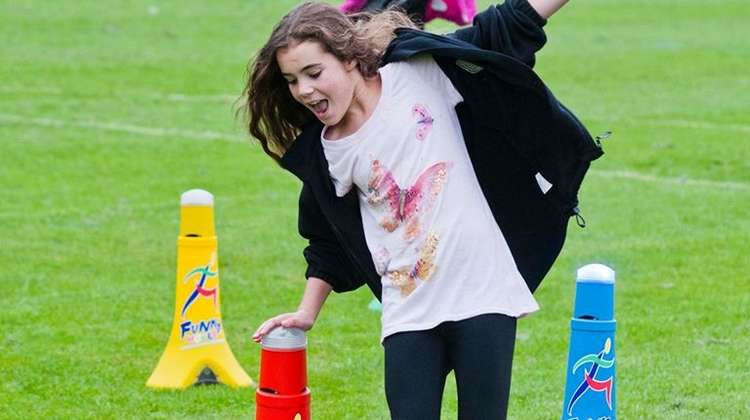 images: FUNKY MOVES, THE SCOTTISH LEARNING FESTIVAL
The active gaming company Funky Moves will unveil its flagship active play product at the Scottish Learning Festival at Glasgow SECC on September 25 and 26, 2013.
Funky Moves, a leading manufacturer of active play products, will present its main product. The Funky Moves system, in the UK at the Scottish Learning Festival on September 25 and 26. The company will hold an all-day demonstration of Funky Moves at the stand C30. Visitors interested in learning more about the interactive play system will be invited to take part in the Funky Moves Challenge for a chance to win a prize.
Funky Moves is an active gaming system designed for recreational use in gyms and schools. It is an excellent solution for physical education classes and can be used for both indoor and outdoor activities. The system was developed to enhance almost any play activity for multiple users. It uses interactive play technology to assist teachers with lessons and activities and allows them to customize the games for multiple pupils at a time. The Funky Moves devices provide children with instant feedback by lighting up and producing sounds. The system is easy to set up, use, and store.
"We're proud to showcase the proprietary play technology of Funky Moves at the Scottish Learning Festival. The Funky Moves product, through fun-to-play games and a player-oriented community, is a perfect solution for schools to incorporate into their learning and physical activity programs," said Gráinne McMenamin, Head of Sales and Marketing Funky Moves UK, in a release. "Funky Moves enhances players' cognitive development and activity level all at the same time, and the product is very easy to transport, set up, and use for teachers."
Funky Moves offers a variety of training concepts and games developed to engage both the body and the mind. The interactive games available with the system are accessible to all ages and abilities and can be used by teachers for different activity levels. The system can be used by up to 80 players at a time. It offers a number of options to customize different training routines and play activities based on classroom needs and to program fresh activities to diversify various learning programs.
The system is proven to improve key motor skills as well as cognitive skills. An independent research conducted by the Scottish Institute of Sport used Funky Cones in a physical education class to measure agility, speed, and decision making in primary school children. After a five-week intervention period during which one group of children used Funky Cones in PE and another continued with regular gym activities, performance data showed significant observed improvements in the first group.
The Funky Moves interactive system is a result of years of research and prototypes, and can be used effectively to enhance a wide range of activities and engage children in the classroom. To further study the benefits of the active play system in real settings and help design a cognitive learning program, Funky Moves has teamed up with Dr. Lisa Witherspoon at the University of South Florida and other interactive play researchers.
The company has recently released a new video introducing the system on YouTube.