Gopher Sport Brings Interactive Fitness Games to Schools
BY: FG Team
13 April 2016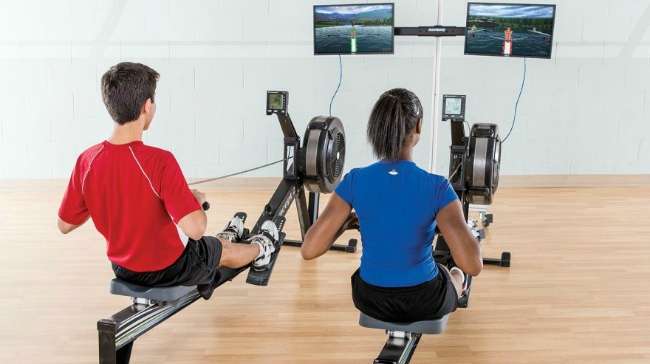 images: GOPHER SPORT
Gopher Sport offers a varied range of interactive fitness products that can breathe new life into any classroom.
Gopher Sport, a leading distributor of physical education, fitness and health products, offers a versatile range of interactive solutions that introduce fun into classrooms and physical education classes. Active games and fitness technologies appeal to kids' fascination with technology and video games and are commonly used at schools to motivate children to exercise, learn, and adopt healthier habits.
Products that gamify fitness, turn it into an interactive experience, and use the element of competition give kids immediate gratification by providing them with instant feedback, points, and an overall sense of accomplishment. Children experience fitness games as games first and foremost, which makes them forget that they are working out while they are engaged in different game-based activities that promote exercise and learning.
Active games come in a variety of shapes and forms and are designed to suit different budgets, space requirements, and learning objectives. Among those offered by Gopher Sport is the Ultimate Exertainment Room, available in Basic and Deluxe Editions, which combines Nintendo Wii U and Microsoft's Kinect systems for an all-in-one gaming solution that allows up to 15 students to play at the same time. Each system comes with different game packs, a massive variety of games to choose from, and all the necessary equipment and accessories. Both the Wii U and Kinect systems are also available separately, with special Elementary/Middle School and Junior High/High School game sets.
Funky Moves, the popular interactive gaming system consisting of cone-shaped devices that use light and sound to make exercise fun, is an excellent tool for developing speed, agility, reaction time, memory and sequencing skills, and can be used by up to 80 students at the same time.
WebRacing solutions combine interactive technologies and compelling visuals with teamwork and competition to engage kids in challenging cycling or rowing workouts. The WebRacing Group Fitness solution transforms indoor group cycling into an exciting virtual reality experience, while the WebRacing Virtual Rowing system does the same for indoor rowing. WebRacing systems use high-resolution 3D graphics, sensors, onscreen avatars and engaging virtual environments to increase users' motivation and sustain their interest.
SMARTfit products, developed by Multisensory Fitness, also offer versatile interactive solutions for learning and exercise. SMARTfit Play Pods transform any space into a playground with more than 30 fun interactive games that use multicolour targets, a timer, a scoreboard and audio cues to engage kids in physical activity, while SMARTfit Multi-Station Trainers come with more than 75 games that combine fitness with cognitive training also using a scoreboard and multicolour targets activated by touch.
Gopher is dedicated to helping educators and fitness and health professionals achieve better results when they train, teach or coach. The company supplies top quality equipment that improves users' fitness levels, develops skills, introduces fun and excitement into learning and physical education, and ultimately inspires healthier and more active lifestyles.
Related news:
Gopher Sport: Interactive Games for Schools, Gyms and Recreation Centres