New Outdoor Gym Opened at Abbot's Hill School
BY: FG Team
26 October 2014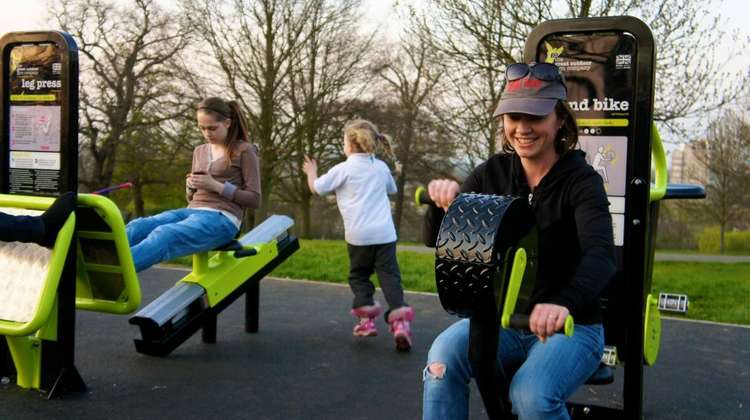 images: THE GREAT OUTDOOR GYM COMPANY, FACEBOOK; ABBOT'S HILL SCHOOL
A new Outdoor Gym designed by the Great Outdoor Gym Company (TGO) was opened at Abbot's Hill School in the Greater London area in September.
The Great Outdoor Gym Company (TGO) has successfully installed an Outdoor Gym at Abbot's Hill School in Hemel Hempstead in Hertfordshire, the UK. TGO's unique gym was provided by the Abbot's Hill Parents' Association. It was opened near the school's swimming pool, where it can be used throughout the year. The fitness equipment came with detailed instructions and exercise tips to ensure students got the most of their workouts.
Founded in 2007, the Great Outdoor Gym Company is a UK-based family business that designs safe, inclusive, green outdoor fitness equipment for all ages and abilities. Their products are used by more than 100 UK councils, the UK Department of Education, the Camden NHS, the National Housing Association, ESPO Framework, and Adidas Australia among others. The company's outdoor gyms have been installed in hundreds of locations in more than 12 counties.
TGO's outdoor gym equipment is made of high quality materials to ensure endurance and resilience. Most of these materials can be recycled. Additionally, the company is known for its Green Energy Gyms, which can turn users' efforts into electricity, allowing them to charge their phones as they exercise.
TGO's outdoor gyms meet the British Standards Institute PAS 888 outdoor exercise product specification and are safe both for users and non-users. The gyms were developed to transform unsupervised parks and play areas into health spaces for the whole community. The company's work with the British Standards Institute makes TGO unique on the UK market. All the equipment is manufactured wholly in the UK.
TGO gyms are a proven way to reduce obesity, as they provide outdoor fitness equipment that is free to use and available to anyone, which solves the problem of cost and accessibility, two major reasons that keep people from exercising regularly. The gyms are popular among users, especially younger ones, and help them become more active in sports and exercise.