NYOYN Launches i-stapps on Kickstarter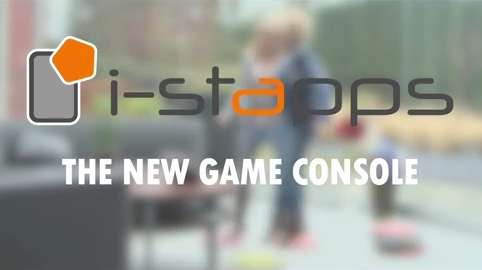 image: NYOYN
The Dutch active play company NYOYN has launched a Kickstarter campaign for the i-stapps, interactive tiles that can turn a tablet into an interactive gaming platform.
NYOYN's latest project, the i-stapps, consists of ten interactive tiles that can turn a tablet into a gaming console, letting children use their tablets and phones to play educational and active games. The i-stapps uses a small bridge to connect to tablets via Bluetooth. The project has recently been launched on Kickstarter.
The i-stapps is conceived as an open platform, one that allows developers worldwide to create games for it. It can be used on smartphones, tablets, PCs, and interactive whiteboards. Designed for kids aged up to 12, the i-stapps will include 10 games and be available for €229 per set. The Dutch company is currently in the final stage of development and eager to get started with production. All interested parties can support the project on Kickstarter.
NYOYN has many years of experience in developing solutions for schools, nurseries, and day care facilities, and has now decided to motivate children to exercise at home, too. Bart van Goch, NYOYN general manager, said in a release, "These days children sit on the couch for hours on end to play their games and it's exactly this behaviour pattern we want to change. That is why we tried to find a way to challenge children in a playful and creative manner. By jumping up and down on coloured tiles that are wirelessly connected to the tablet children can play modern games as well as do sums or act out, e.g. dance routines in a contemporary way. The i-stapps offers a host of varied possibilities and is based on a very easy working principle: connect it to your iPad, download games from the App Store and get playing!"
To learn more about the i-stapps, watch the video.