#PhysEdSummit 2.0 to Be Streamed Live on February 21
BY: FG Team
19 February 2015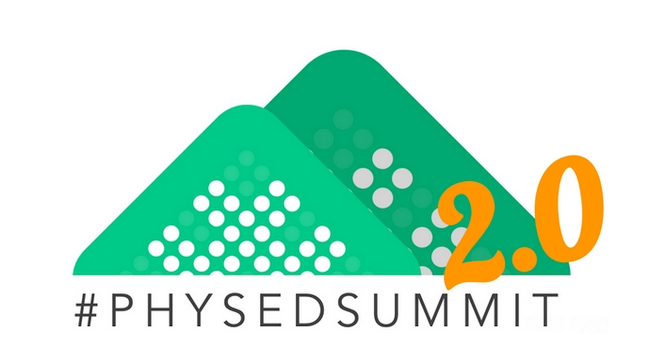 images: PHYSEDAGOGY, PHYSEDAGOGY FACEBOOK
#PhysEdSummit 2.0, a free online conference for PE professionals, will be streamed live on YouTube on Saturday, February 21.
#PhysEdSummit 2.0, a virtual conference aiming to explore innovative strategies, resources and best practices in physical education, will be streamed live through Google Hangouts on Air on Saturday, February 21 starting at 7:00am PST (4:00pm CET). The summit will provide educators with a free opportunity for professional development tailored specifically for PE professionals, teachers, administrators, district representatives and associations. All the sessions will be live and the audience will be able to select the ones they would like to watch.
#PhysEdSummit 2.0 is organised by PHYSEDagogy, an online community dedicated to promoting discussion about best practices in the modern physical education classroom. PHYSEDagogy started as a blog in March 2013 and has since grown into a community of educators looking to tap into the collective knowledge of the profession to exchange knowledge and explore new ideas. The idea of the #PhysEdSummit was to crowdsource a virtual conference and provide digital professional learning opportunities for PE professionals by sharing best practices. The first summit was held in October 2014.
This month's virtual conference will be divided into two 1-hour blocks. The first block will cover general topics and sessions, while the second one will consist of presentations and roundtable discussions of topics related to PE in elementary, middle schools and high schools. The topics discussed at the summit will include physical literacy, teaching games for understanding, Google Apps for Education, iPads in PE, adapted PE, standards based grading, assessment, and teacher evaluation.
All the sessions will be recorded and available on the PHYSEDagogy YouTube channel after the summit.
#PhysEdSummit is supported by SPARK, a public health organisation of San Diego State University dedicated to creating, evaluating and implementing wellness programs and improving the health of children and adults by disseminating evidence-based PE, After School, Early Childhood and Coordinated School Health programs to teachers serving Pre-K through 12th grade students.