PlayFit Interactive Concepts Introduce Creative Ways to Fight Sedentary Behaviour
BY: FG Team
21 October 2014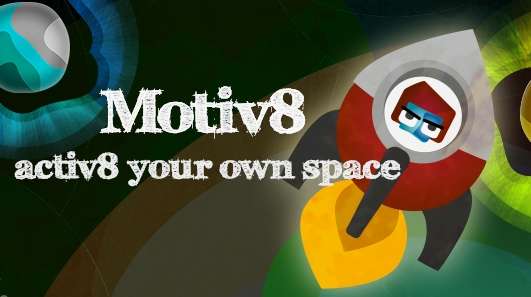 images: PLAYFIT
The PlayFit project delivers playful interactive solutions designed to inspire children to be more active in schools.
Established in 2010 as a consortium of partners who set out to discover new ways to engage students in physical exercise, PlayFit uses creative interactive solutions to stimulate spontaneous physical activity in children in the school environment. The solutions are designed to address the problem of students not seeing exercise as a fun activity or showing much interest in integrating it into their daily lives.
Interactive games, competition, the social element, and solutions that challenge and appeal to children's playfulness and creativity are becoming more and more necessary to motivate kids to exercise and to turn physical activity into a habit.
Taking all this into account, PlayFit has created six concepts to inspire children to be more active. The solutions are designed for the school environment, where kids spend a lot of time, and they present small but reachable day-to-day health interventions.
The Mobile Class is a smartphone app that acts as a mobile gaming platform, allowing teachers to create different challenges and track and analyse their students' achievements. The Mobile Lesson game uses avatars in virtual worlds to challenge students to rearrange mathematical symbols. The game was designed to be played outdoors, in the schoolyard, and students must walk or run to rearrange the numbers, while the software uses GPS data to reflect their movement in the position of the avatars. There is also a multiplayer version of the game that requires students to work together to solve problems.
Wiggle the Eye is another interactive installation designed for the schoolyard. It uses interactive seats to stimulate physical and social play. The installation consists of five benches that bend, wobble, and vibrate, and a pole with a movable light. When the light points toward a bench, the bench begins to vibrate. Students control the central light and vibration motors by wiggling on their seats. The solution is designed to motivate them to be active while sitting down and to explore the different possibilities with the installation.
The Trampoline Game lets kids use mini trampolines as game controllers, reflecting their movements on a screen. Players are required to move in order to control a hamster as it dodges different objects and collects peanuts.
Motiv-8 is another smartphone app, one that allows players to travel through space in a capsule and explore new planets. The players are challenged to evade meteorites and perform special actions to score points. They carry Activ8, a motion sensor that records their activity. Motiv-8 can be played anywhere and the activity tracking adds an element of competition to the game, as players can compare their score with their friends.
Group Beat is an interactive solution that challenges two rivalling groups of students to move simultaneously. Students wear motion meters that translate their activity to a large LED display. The two groups are represented by two colours, and the colour of the group that moves more vigorously becomes more prominent on the display, providing kids with immediate feedback on their performance.
Walk of Fame is a playful interactive solution that can be installed in a school hallway to get kids to move. It films children as they walk on a red carpet placed along a wall and displays unexpected combinations of their head, torso, and legs. The game invites movement, performance, creativity, and even teamwork, as students can work together to achieve specific effects on the screen.
Watch the video to see Walk of Fame in action.