ProBatter Baseball Video Simulator at CSU Stanislaus
BY: FG Team
31 October 2013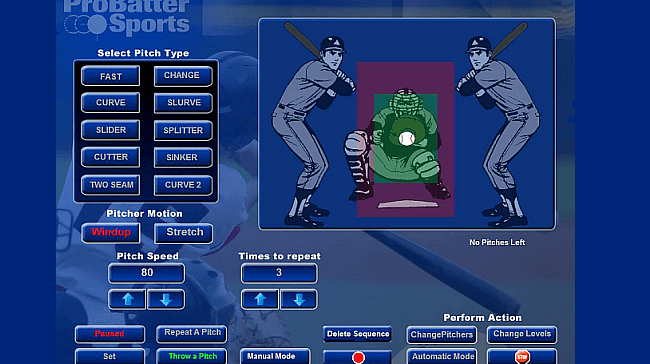 images: PROBATTER SPORTS
CSU Stanislaus has a new baseball training facility that allows the Warriors to train regardless of weather.
The ProBatter Baseball Video Simulator is a state-of-the-art baseball pitching machine used at the new baseball training facility at the CSU Stanislaus campus at One University Circle in Turlock, California. The simulator allows baseball hitters to train regardless of weather conditions.
The baseball simulator is operated by a touch screen controller and it contains a video front of an actual baseball pitcher projected onto a screen. The system can deliver professional quality pitches, including sinkers, cutters, fastballs, split finger fastballs, sliders, and curves with pinpoint precision. It can throw pitches to multiple positions both within and outside the strike zone, allowing hitters to simulate real game conditions in a batting cage. The simulator can be programmed to throw pitches in specific sequences or it can be operated manually.
ProBatter Sports develops industry-leading video pitching simulators for baseball, softball and cricket. The company's simulators provide hitters with the ultimate training tool and can also be used to promote brands and entertain fans.
Watch the video to see the ProBatter Baseball Video Simulator at play.