Young Pioneers Change Young People's Lives Through Health Initiatives
BY: FG Team
14 December 2014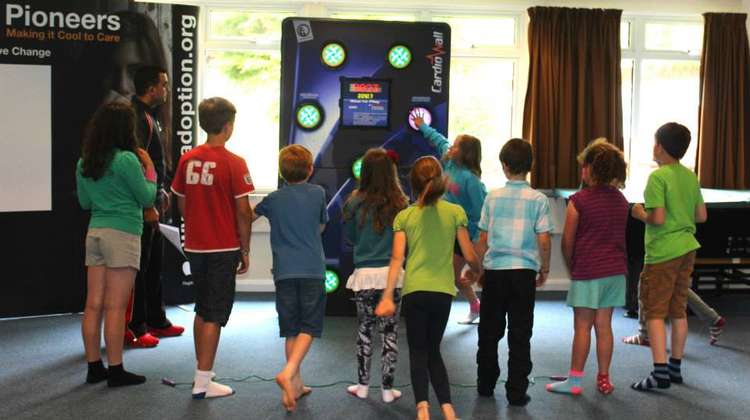 images: YOUNG PIONEERS, FACEBOOK
Young Pioneers is a charity dedicated to empowering young victims of bullying and inspiring them to live healthier lives and be successful.
Young Pioneers is a UK-based charity that works to support young victims of bullying and abuse, and to provide them with the tools necessary to lead change and be successful. The organisation was founded by Luke Lancaster in 2008 when he was only 12 years old. He founded the charity after being admitted to hospital after being severely beaten at school. Over the past six years, Lancaster and his team of volunteers have worked tirelessly to provide support to bullying victims and train young volunteers to offer advice to help the victims overcome their ordeal.
The charity allows children and young people to volunteer and help other young people overcome adversity and improve their wellbeing. The opportunity to make a difference in other children's lives builds the young volunteers' confidence and self-esteem, and helps them carve a positive future for themselves.
Young Pioneers has set up a youth health program, Be Healthy, to promote the benefits of a healthy lifestyle among young people. The program is funded by the Big Lottery Fund and it uses a number of innovative solutions and ideas to help children and young people take better control of their health. As part of the program, youth trainers visit communities and schools to promote active lifestyles, deliver health MOTs, teach children how to read food labels, cook healthy meals, and manage stress.
The organisation has received support from a number of fitness equipment suppliers, including SportsArt Fitness, Exergame Europe and Technogym for the Be Healthy program. Exergame Europe made the 1% pledge in June by donating from every product sold to help young victims of abuse. SportsArt Fitness, a leading green fitness company dedicated to fighting the obesity epidemic, has also donated to the charity through the Wellbeing Affinity Programme, launched to help young people lead healthier lifestyles, and they also provided equipment to schools and colleges around the world.
Young Pioneers has also recently teamed up with Rugged Interactive, the company that developed the CardioWall, for their #COOLTOPLAY campaign, to promote play and learning, and encourage young people to be active. This year, the charity used the CardioWall at a series of events at Big Bang STEM fairs across the UK.
At the 2014 Leisure Industry Week (LIW), held in Birmingham this fall, Young Pioneers launched Gym for Good, an innovative CSR engagement initiative designed to help independent gyms increase membership and community engagement.
The charity has a long list of awards to its name, including a Red Cross Humanitarian Award and the Points of Light award, presented by the British Prime Minister. More recently, Young Pioneers' canine volunteer, Gandalf the intervention dog, was presented with the Caring Dog of the Year Award at the Animal Hero Awards in London.
Find out more about Young Pioneers, their mission and latest initiatives at YPSanctuary.org and CooltoCare.org.uk.